Aleutian Island Waterfowlers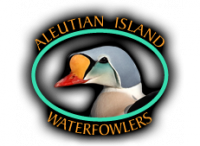 Island X is located in the Bering Sea 700 miles from Anchorage and is truly one of the wildest place to go duck hunting on earth. It is here where the last great bastion's of huntable King Eiders abound, Island X is one of the few places left in the world where the Trophy King Eider is taken by sport hunters on a regular basis over decoys due to its unique location and fertile marine ecosystem and shallow water. Island X is the place to go to harvest mature King Eiders, Harlequin, and old Squaw but this hunt is mainly for the Trophy King Eider enthusiast.
Learn More Now...
---

LZ Decoys present the ultimate look and feel for the hard-core hunter. Made from only the finest of materials on the market, these decoys not only have the looks but the ability to bring in even the most weariest of waterfowl. Made from high density urethane these decoys are designed to withstand mother natures harshest conditions. Each decoy is hand molded, assembled, and painted by Michael him self. There is no mass producing these decoys. Quality comes first when making these floating sculptures. Each decoy sports a high end paint job glass eyes and wooden keel.
Learn More Now...
---
David Denies Wingshooting


Argentina and Uruguay offer a buffet of duck species and some of the most beautiful ducks in all the world. There are several types of teal, including a slightly larger version of the cinnamon teal. Also, two types of pintails: the white cheeked or Bahama pintail that many find to be the most attractive of all the ducks and the Yellow Billed Pintail. Then, you will also find Wigeons, Whistling ducks, Shovellers, and the Rosy-Billed Pochard—a big, dark duck that flies like a mallard and decoys like a canvasback. A typical duck hunting trip will include as few as five or as many as thirteen duck species.
When you come duck hunting to one of our lodges, you will have the chance to hunt in different scenarios: from big ponds (you will use a boat to get to your blind or you will walk easily to small pot holes) to narrow channels which drain water out of big lagoons, making ducks run in a kind of flyway.
Learn More Now...
---
Sinalo Pato Duck & Dove Club Los Mochis, MEXICO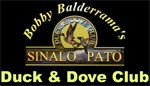 We have been established for 24 years, guidlng outfitting duck and dove hunters who want to bag the 17 species of Pacific Flyway ducks and abundant flocks of white wing, morning dove, and rock pigeon that thrive on the intensive Sinaloa farming land.
Learn More Now....
---
BANDED HUNTS WASHINGTON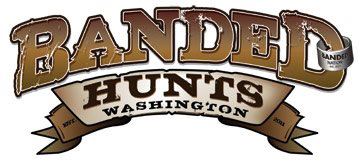 Banded Hunst Washington was created to give the average hunter an experience they will never forget. BHW is supported by the banded nation. With the wealth of knowledge and experience this group brings to the table you wont be dissapointed.
Learn More Now...
---
Peru Wingshooting – Collectors Hunts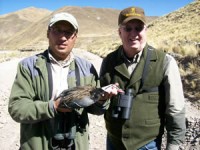 We are pleased to offer Wingshooting Adventures in this unique South American Country.
Program #1 - A unique waterfowl "Collectors Hunt" high in the Andeas Mountains for Andean geese, Crested duck, Ruddy & Torrent ducks, plus Puna & Speckled Teal.
Program #2 - Located just inside the SW Pacific Coast beaches is the worlds largest concentration of Cinnamon Teal. In addition White-cheeked & Yellow-billed Pintail are available. A combo hunt of Programs 1 & 2 is a natural.
Learn More Now...
---
Goose and Duck Smackers Guide Service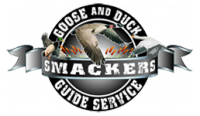 We take an enormous amount of pride in providing you with a guided waterfowl hunt that we know is the best offered today. We have compiled many years of experience in guiding snow geese, canada geese and ducks. We go afield with two goals in mind everytime, to create long lasting memories and put the "SMACK DOWN" on snow geese, canada geese or ducks. Come join Goose and Duck Smackers on your next guided waterfowl hunt...
Learn More Now...